Candidate
How to Stand Out in an Online Interview
By LANDED Team • 08 January 2022 • 3 mins read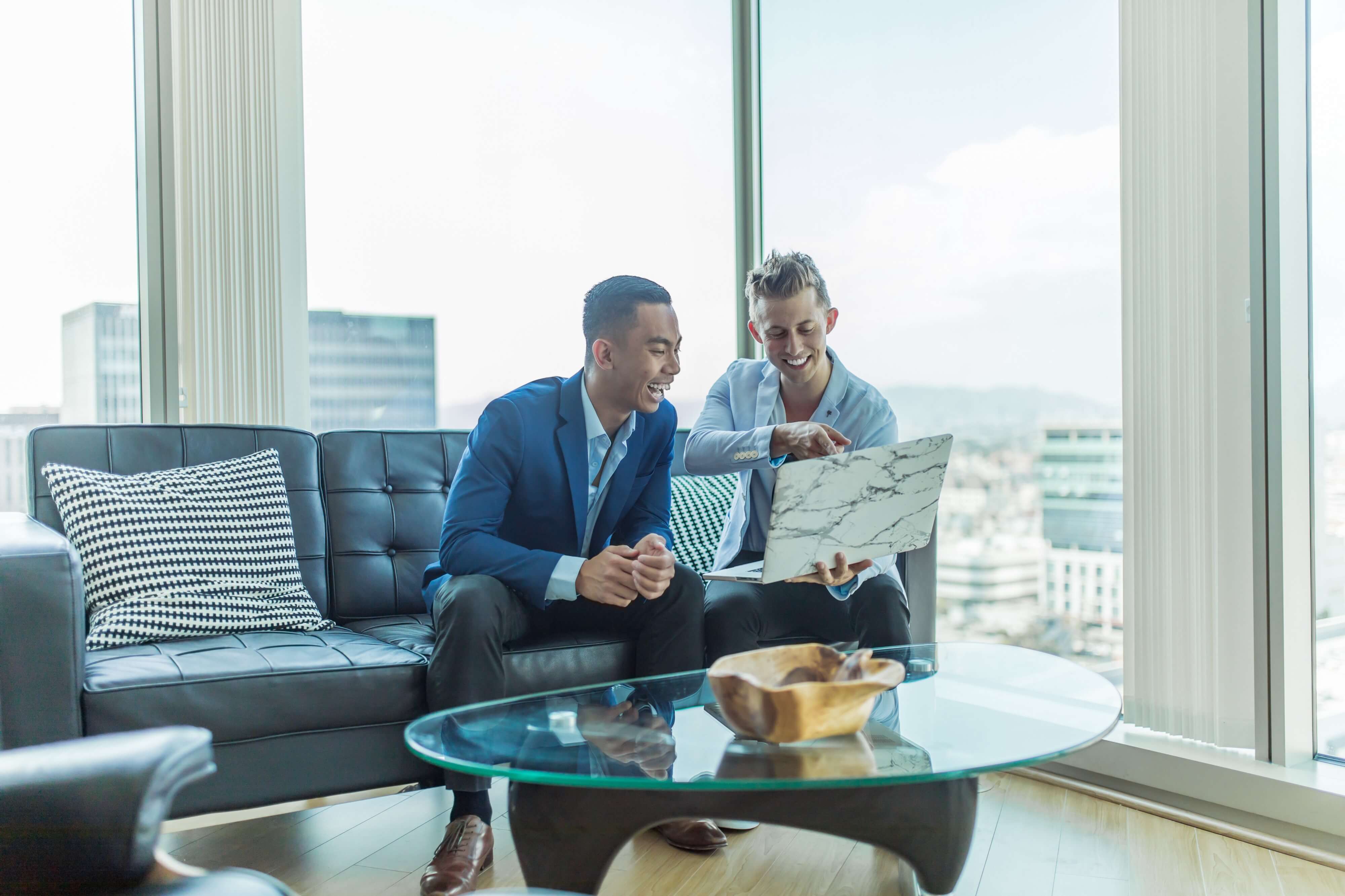 We have shifted into an era where nearly everything runs on digital. An important question to ask is: How has this transition impacted job seekers?
It's difficult to imagine a world without the internet today, however 20 years ago we definitely weren't seeing candidates preparing for online interviews.
The internet has drastically transformed our lives, from the way we communicate to even the way we shop. However, the job interview process has been minimally impacted by this transition. Caroline Ceniza-Levine, a longtime recruiter and career coach, mentions that many facets of the job interview process appear to not have changed over time. Although the process remains the same, recently, organizations have begun embracing online interviews in addition, and sometimes as an alternative, to in-person interviews. This means, they are adapting into the digital era by using applications related to video conferencing.
Here are 8 tips to help you prepare:
Video Conferencing Apps
These applications were created with the mission of connecting remotely for video or voice-call meetings with people. Moreover, OWLLabs suggests that video conferencing can be a great way to increase productivity remotely. Video conferencing helps organizations connect with their team, their managers, and potential candidates for hire from whichever location is most convenient for all. Some of these apps include Zoom, Google Hangouts, and Skype for Business.
Video Conferencing for an Interview
No matter how your interview is being conducted (by phone, in-person, or video conference), they can often be overwhelming. That's why preparing for it is the best way to gain confidence and will help you stand out from the rest of the candidates. Here are some tips to help you prepare:
Familiarize yourself with the software
While all these applications provide video conferencing services, each of them function slightly differently. With this in mind, confirm with your interviewer which application you will be using and take the time to familiarize yourself with the platform a day before the interview. During this time, learn how to navigate the application, locate where to access the online conference, test your webcam and audio to make sure they work. By doing this you can avoid any potential technical difficulties and spend the moments before actually preparing for your interview.


Find a private space
Having a designated private space away from distractions will allow you to give your full focus on your interview. Potential distractions can include TV's, phones, family and pets! Additionally, avoid moving items in the background that could distract your interviewer. A private space for your interview will set you up for success by putting you in the right frame of mind and reinforce your professionalism.


Keep track of time by setting a reminder
It's easy to lose track of time, especially when being at home. Setting an alarm 30 minutes before your interview will ensure you are on time. Designating this time to focus and practice would be a great way to destress and build your confidence before entering your meeting.


Have your computer charged
The last thing you want is your device running out of power in the middle of your interview. These applications tend to use a lot of power so ensuring your device is charged is a smart move. You might have an outlet behind you, but it's best to keep your computer fully charged just in case. This will avoid unnecessary notifications or concerns during your interview that would distract you.


Speak clearly and slowly
Take the time to speak clearly and slowly when answering your questions. You never know if there's an unstable connection on the other side, or if the device the interviewer is using has weak audio. It's easy to rush through responses due to nervousness, however, speaking clearly and slowly will ensure your answers are being communicated properly.


Body language
While you are likely taking this call from the comfort of your home, it's essential to treat it like any other in-person interview. During an online interview, use your body language as if it were an in-person interview. Body language is a key component to communicating and expressing yourself. Effective body language will complement your response and ensure the interviewer is understanding the ingenuity behind your answers.


Double check information sent
Just like in-person interviews, it's possible to be late or simply miss your online interview all together due to a wrong date or time. It's always important to double check the interviewer's email and conference information to ensure you have the correct date and time. Double check if there is a difference in time zone if you are interviewing for a position out of state. This will help avoid missing interviews and the embarrassment of not correctly checking the information provided.


Interview outfit on point
Although only part of your body will be shown in the video frame, it's important to take the time to choose your interview outfit. Similar to an in-person interview, presenting the best image of yourself will make you stand out. Taking the interview from the comfort of your own home isn't necessarily a reason to dress informal. This means, you should dress professionally for your online interview. If there are any lingering questions after reviewing this list, don't hesitate to ask your interviewer for further clarification. Interviewers want you to succeed and are there to not only evaluate you, but guide you through the process.
While technology has impacted nearly every aspect of our life, the job interview process remains relatively similar despite a transition to a digital environment. The tips presented in this piece are designed to help you succeed in your online interview.
Looking for a job ASAP?
Get landed at top companies like Panera, Chick-fill-A, Applebee's & more
Get started
Get the latest tips & tricks from LANDED
We'll keep you in the loop on what's going on in the modern working world.
We'll only send awesome stuff, never spam 😉