Employer
5 Biggest Mistakes Retailers Make in Holiday Hiring
By LANDED Team • 06 October 2021 • 3 mins read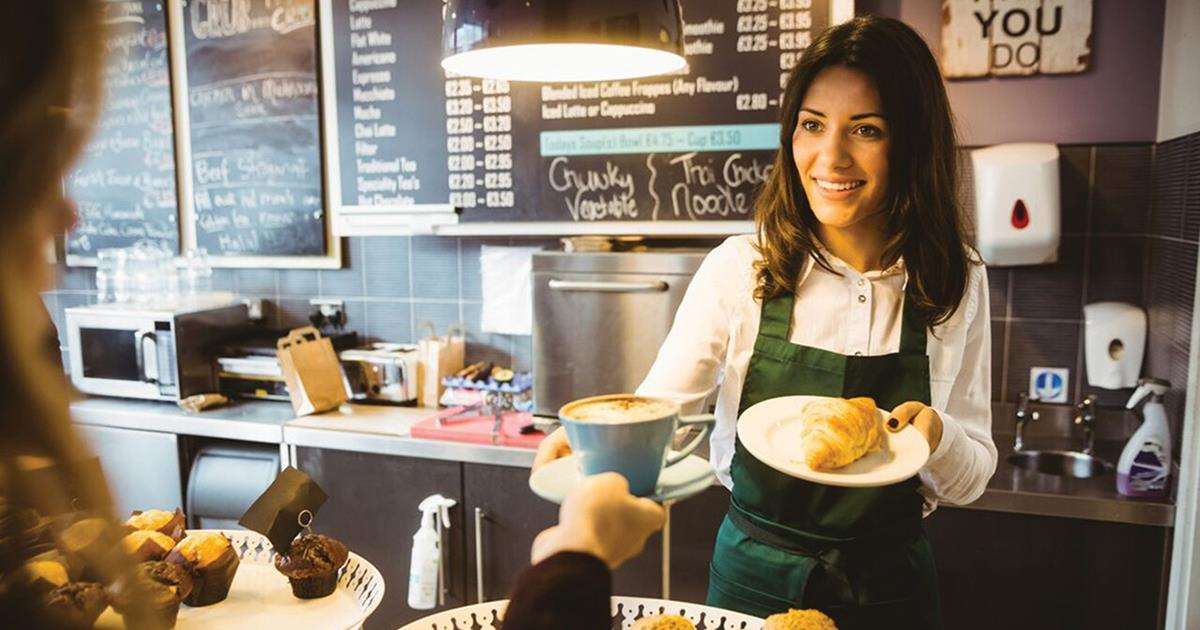 Hiring for the busy holiday season is no easy feat. We understand that it's an important time to be at your best, so you can meet the demand of the excited customers flooding your stores during the break.
That's why we're highlighting five common mistakes retailers make as they ramp up for the holiday. Below are some insights we have seen across the hundreds of Food & Retail companies on our platform.
Don't lower your hiring standards
The high pressure of needing to hire quickly should not lower your hiring standards.
Make sure to identify the qualities and skills that you need in your employees in order to be successful. For seasonal hires, optimizing for fast learners is invaluable. It is also a great time to hire for aptitude and potential, as some of these new hires may be all-stars that you keep on after the holiday break.
Hiring people that do not fit the bill can impact the company adversely and set a negative tone for a new team going into the busy months. It is also extremely costly -- CareerBuilder estimates that 74% of companies who make poor recruiting decisions lose an average of $14,900 per hire. Bad hires take away time and resources from activities that help you scale your business.
Waiting too long to hire
The best talent gets snapped up early. With businesses clamouring to fill their openings, it is important to begin hiring months in advance.
A good match is hard to come by in such short notice. Waiting too long to hire would mean fighting for a smaller pool of candidates whose experience and personality may not be a good fit. At LANDED, we recommend employees on our platform to start hiring for busy holidays around 2-3 months in advance to account for interviewing, onboarding and training.
This is also a perfect opportunity to reach out to candidates you have interviewed in the past that were not a great fit at the time. Keeping a strong talent pipeline throughout the year would help you ramp up even faster for the busy season.
BS-ing the training process
Though things are getting busier, that does not mean we should be spending any less time on training than we usually do. Remember that these new starters still uphold the company image, and being able to treat your customers with exceptional service during this period will build long-lasting relationships.
Having a robust onboarding and training program will save you a ton of time when your business starts ramping up. Ensuring that new employees understand workplace practices, values and culture is a critical starting point. These sessions can be held with all new starters, followed by actionable targets of on-the-job training by shadowing one of your experienced employees.
Do not skip the fundamentals. Otherwise, you will find that seasonal workers will require guidance during busy periods that will weigh down on your best employees.
Be resourceful. Use your seasonal hires as a pool to scope for talented people to hire permanently. This is why investing in a robust onboarding and training program is critical, as Panopto cites that ineffective training and poor communication causes 1 in 4 employees to quit their jobs within six months of starting.
Failing to communicate COVID-19 practices
It's more important than ever to be transparent about how your workplace has changed during the pandemic. Candidates value a safe work environment, where employers are cognizant of the health implications of customer-facing businesses.
For seasonal hires, this process should be no different. In fact, hiring several people at a time for the busiest time of the year makes communicating best health practices and requirements all the more important. Our stats demonstrate that 73% of candidates want to see employers include safety and sanitary precautions in their job descriptions.
As well as receiving a larger volume of applicants, your roles will appeal to those who share your values of a safe workplace. This investment will translate into better care and service for the customers that shop with you.
Not upholding company's values
We understand that you are in a rush to hire, but speed should not come at a cost to other important parts of your business. It is integral to stick true to your company values in all stages of the hiring process.
Ensuring equality and fairness in the workplace will not only create a safe environment for your employees, but can also attract a wider customer base. Diversity in hiring decisions should be displayed across age, culture, gender, credentials, motivation and personality to maintain a high functioning team and work culture.
As a business, it is important to remain consistent to the company's values of teaching and learning. There should not be a different standard for temporary workers, so treating every worker equally and fairly sets a positive morale in the work environment and avoids discrimination.
By using video to match talent to employers, LANDED gives all candidates on the platform a fair shot of landing roles they love. This is how we support businesses in building teams that are diverse and inclusive, while upholding your company's values and culture.
Looking for a job ASAP?
Get landed at top companies like Panera, Chick-fill-A, Applebee's & more
Get started
Get the latest tips & tricks from LANDED
We'll keep you in the loop on what's going on in the modern working world.
We'll only send awesome stuff, never spam 😉